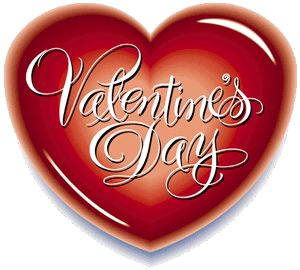 Hey there boys and girls....
Well its that of year again were red is in! VALENTINES DAY! Flowers, hearts, chocolates- the
works ... Anyhow .. and like that time of - Im alone. Yeah well, so what else is new hehe ... im
sure there will be that guy somewhere... yeah ... *cough* *choke* if not .. there is always the
convent teehee... insomma! I wonder how you'll all be celebrating it... hehe BEHAVE AH???
And to my fellow singletons .... HAPPY SINGLE AWARENESS DAY! hehe its 12:01 loool
How depressing hehe ... Anywho ... But its true it shouldnt be about just your boyfriend or
girlfriend its about the ones you love.. family freinds.....
And to add to all of that ... Ive got a presentation and a test too ... man tomorrow's gna suck bad!
Stupid diet and digestition ..
"You see this red nice valetines day cake .. all with icing- there you go DIGEST THAT!!!"
Lol sorry about that can someone suggest a phyc? "paging doctor phil hehe "
Im off to sleep ....
YEAH a big happy birthday to PAULA MINTOFF AKA PAWS
Gbu all x x x
Once again Happy Valentines Day or Single Awareness Day !
Yeah what he said :-
ouch ...
Love ya ...G!!!